10G network - the best cabling solution for SMEs
31-07-2019
In recent years, with the rapid growth of data centers, the demand for high-performance servers is growing. The construction of high-speed Ethernet has never stopped since the initial 1G, 10G, 40G to 100G. C-FLINK will be from the following three 10G network solutions for your reference.
Option One:
The10G SFP+ optical module is a duplex LC interface that is used with LC fiber jumpers for fiber cabling. It offers a wide range of 10G Ethernet connectivity options for data center, enterprise wiring closet and service provider transmissions, typically at 850nm, 1310nm or 1550nm.
Option Two:
The 10G SFP+ high-speed cable is a common optical device for data center rack-top cabling, which is used to connect small access switches and servers. 10G SFP+ high-speed cable is a low-cost alternative to optical modules for short-distance high-speed interconnects with low power consumption and low latency.
Option Three:
The 10GBase-T SFP optical module uses an unshielded or shielded twisted pair cable to achieve a 10G connection for distances up to 100 meters for copper cabling, and upgrades from 1GbE to 10GbE with 10GBase-T SFP. The use of 10GBASE-T SFP optical modules is due to the fact that the network cable is still relatively common and the network cable is cheaper than the fiber jumper. However, if the transmission distance is greater than 100m, the fiber jumper should be used for connection.
10G SFP+ to SFP+ high speed cable solution
The 10G SFP+ to SFP+ high-speed cable is based on SFP+ MSA (Multi-Source Agreement) and uses a copper-axle cable with SFP+ connectors on both ends to provide 10 Gigabit Ethernet connectivity between the two network devices. It integrates SFP+ connectors with copper shaft cables and is a low loss, energy efficient and low cost interconnect solution. 10G 10G SFP+ to SFP+ high-speed cables are available in a variety of lengths up to 10m, making them the best cable choice for 10Gigabit Ethernet connections.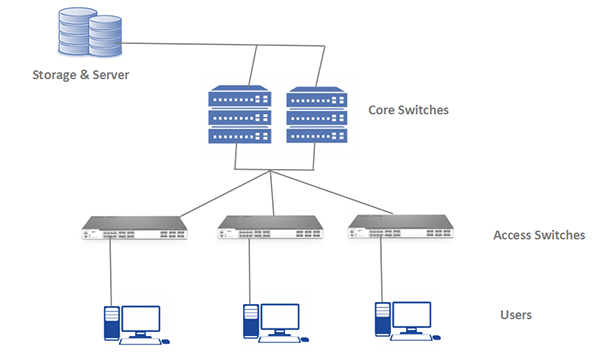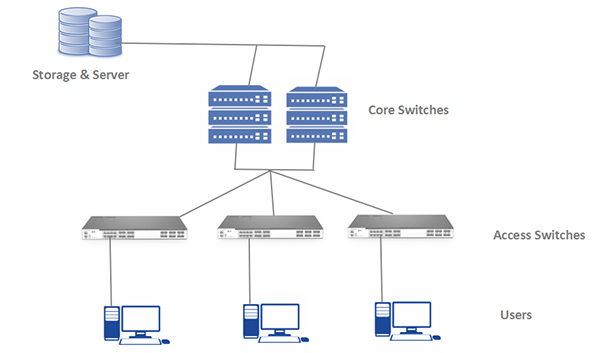 10G SFP+ to SFP+ high speed cable compared to 10GBASE-T
1, Lower latency
10G SFP+ to SFP+ high speed cable ensures optimum optical performance and lowest signal delay. In the data center trend, wired infrastructure can be supported to handle latency-sensitive applications anywhere. Comparing 10GBase-T technology with alternative SFP+ technology, it is clear that SFP+ technology is the technology that ensures the lowest latency and best performance in the data center.
2, Lower power consumption
10G SFP+ to SFP+ high speed cable reduces power consumption. SFP+ technology provides far less power consumption than 10GBase-T technology. When the cable deployment in the data center increases from 1000 to 10,000, the cost savings can be more significant, and this solution will be more economical.
From the above, it can be concluded that 10G SFP+ optical modules and SFP+ high-speed cable solutions are more suitable for 10G data centers than 10GASE-T SFP optical modules, but 10GbE is not the ultimate goal. C-FLINK's high-speed direct-connect solution for data center interconnects, especially 10G 10 Gigabit SFP+ to SFP+ high-speed cable solutions, not only reduces power consumption, but also increases network scalability
About C-FLINK
C-FLINK was established in 2013. Its production base is located in Huizhou City. The company is composed of a group of high-speed cable development teams with more than 10 years'experience. C-FLINK focuses on high-speed connection and serves large data transmission. It is a company dominated by DAC copper cables, all kinds of AOC products and data cables. For supporting high-tech companies, C-FLINK is a technology-based enterprise integrating design, research, development, production and sales. Its products are widely used in the fields of Ethernet, data center, cloud computing and other data transmission, high-data computer group, smart home, etc. The company upholds the purpose of "professional, honest, high-quality, innovation" to provide ODM and OEM services for customers.